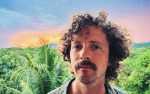 Polaris Hall Presents
Husbands
February 28, 2024 8:00 PM
/ticket/p/85762120/husbands-portland-polaris-hall
02-28-2024 23:00:00
02-28-2024 23:00:00
Husbands
Polaris Hall
true
MM/DD/YYYY
Doors Open: 7:00 PM
More Information
TICKET PRICES CURRENTLY AVAILABLE
GENERAL ADMISSION 21+: $18.00

TICKET SALE DATES
GENERAL ADMISSION 21+ Public Onsale: October 20, 2023 10:00 AM to February 28, 2024 12:00 AM

w/ Being Dead



Husbands

Husbands knows the galvanizing power of an anthemic, hair-raising song. As the co-founding songwriter behind the Oklahoma City indie rock outfit Husbands, Danny Davis has been meticulously crafting emotionally potent tunes about finding your place in the world. His writing always strives to break free from monotony and routine, aiming for meaning and clarity through massive choruses and colorful arrangements. CUATRO, Husbands' adventurous and triumphant fourth album out Oct. 13 via Cowboy 2.0 and Thirty Tigers, marks a turning point for the band. It's the first LP written after the departure of longtime bandmate and collaborator, Wil Norton. It's also an album that Davis made during a time of relative personal stability after quitting his nine-to-five and moving with his wife to Costa Rica. Across 11 arena-filling and richly-produced tracks, the full-length is a document of his growth as a human being and a testament to finding peace in relationships evolving.

Being Dead
Falcon Bitch and Gumball are best friends. The Texas-based multi-instrumentalists love to make up elaborate tales of their first meeting: as chimney sweeps in the mid-1700s, as shoemakers in Middle England, as competing acrobats in a traveling circus. It's a testament to their ever-playful attitude—one that pours over into their project, Being Dead, in which the band toes the line between jest and sincerity. The nurturing foundation of these platonic soulmates urges both Falcon Bitch and Gumball to be their full, freaky selves, prodding at the absurdity of the world with slick n' dreamy strums, gritty percussion, and kaleidoscopic harmonies.
New album When Horses Would Run propels us into vivid landscapes: desert planes, dirty basements, lush rolling hills. Being Dead is here to create worlds, grabbing our hand and hauling us outside of ourselves, where we can soak in stories of carefree shoplifters, wayward cowboys, and the final moments of a lonely Buffalo on the range. The album doesn't linger in one place for too long––instead, it dances alongside the periphery, flickering between Super-8 memories and moments. "Our music is really a slice of our friendship," says Falcon Bitch. "We've lived together and we're always together and I feel like it's a palpable thing."
The spontaneous, gung-ho approach marks a refreshing originality in Being Dead. When Horses Would Run celebrates the nourishing merriment of friendship, the importance of enjoying the here and now, and creating simply for the hell of it. Here we have a reminder that we can not only move through the burdens of our past, but we can have company––and fun––while doing it.



Please note, when selecting the Print at Home or Mobile Delivery method, you will not have access to view your tickets until 14 days prior to the performance

ALL SALES ARE FINAL. PLEASE, DOUBLE CHECK YOUR ORDER BEFORE PURCHASING. NO REFUNDS.

MOSTLY STANDING / LIMITED SEATING

21 & OVER

VALID US OR CANADA ID REQUIRED FOR ENTRY. GUESTS TRAVELING FROM OUTSIDE US/CA MUST PRESENT A VALID PASSPORT.