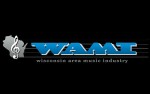 40th Annual WAMI Awards
September 20, 2020 7:00 PM
Doors Open: 6:00 PM

More Information
TICKET PRICES CURRENTLY AVAILABLE
VIP: $45.00
ADA: $25.00
GEN AD: $25.00

TICKET SALE DATES
VIP / ADA / GEN AD Public Onsale: April 14, 2020 10:53 AM to September 20, 2020 5:00 PM

The WAMI Awards, originally scheduled for April 19 at Turner Hall Ballroom, has been rescheduled to Sunday, September 20. All previously issued tickets and parking passes for the original date will be honored at the new date and do not need to be exchanged.
If you are unable to attend the new show date, please email to let us know by August 14.
Please email tickets@ptglive.com with any questions or concerns.

The Wisconsin Area Music Awards have been honoring area musicians and industry members for decades. Live performances by these artists (and more) hailing from various parts of the state and representing a range of musical genres will be an integral part of the evening. Come celebrate 40 years of local talent at Turner Hall Ballroom!

Smoke free. All ages. Wheelchair accessible.

Special needs seating select ADA tickets below and call (414) 286-3205.

All sales final. No refunds, exchanges or 3rd party pick-up.

Regardless of the Method of Delivery selected, the box office reserves the right to switch any tickets to will call pickup at the box office for pick-up starting 2 hours before the show's start time. A photo ID and the charge card used for the purchase must be presented.

THIS TICKET MAY NOT BE RESOLD FOR ABOVE FACE VALUE BY ANY INDIVIDUAL. ANY INDIVIDUAL OR ENTITY RESELLING THIS TICKET FOR ABOVE FACE VALUE BY ANY METHOD, INCLUDING, WITHOUT LIMITATION, IN PERSON, ON AN AUCTION WEBSITE, OR OTHERWISE OVER THE INTERNET, IS SUBJECT TO LEGAL ACTION. ANY TICKET FOUND TO BE OFFERED FOR RESALE ABOVE FACE VALUE WILL BE VOIDED AND SUBJECT TO ADDITIONAL FEES.

Any questions? Call the Pabst Box Office: (414) 286-3663.


Purchase Accessible Seats