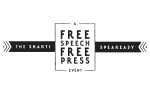 The Shakti Journal Presents: SHAKTI SPEAKEASY Featuring Dr. Cynthia McKinney & Gloria Flora, All Ages
August 20, 2020 7:00 PM
Doors Open: 4:30 PM

More Information
TICKET PRICES CURRENTLY AVAILABLE
EARLY BIRD: $40.00
EARLY BIRD VIP: $100.00
SENIORS / STUDENTS / VETERANS: $30.00

TICKET SALE DATES
SENIORS / STUDENTS / VETERANS Public Onsale: July 1, 2020 12:00 AM to August 20, 2020 7:00 PM
EARLY BIRD / EARLY BIRD VIP / SENIORS / STUDENTS / VETERANS Public Onsale: July 22, 2019 3:50 PM to July 1, 2020 11:59 PM

The Shakti Journal Presents:
SHAKTI SPEAKEASY
Feat. Dr. Cynthia McKinney
& Gloria Flora

All Ages| Doors 4:30PM
Crystal Ballroom
1332 W Burnside St
Portland, OR 97209
THURSDAY, August 20th, 2020 7PM

All sales are final. No refunds or exchanges. Tickets are non-transferable.

What is the Shakti Speak Easy?
Dress to the NINES and express yourself through your presence at the first annual Shakti Speak Easy. Featuring a night of inspirational speeches by Dr. Cynthia McKinney and Gloria Flora, vibration raising music by Little Star and Alais Clay, engulfed in a gallery of paintings by Ashton Hullinger. We intend to fully celebrate the freedom of expression, free speech, and community empowerment.

Why is it happening?
Saloons in New England, especially during the prohibition era, were known commonly as "speak-easies" because of the practice of speaking quietly about them, or inside of them, so as not to alert the police. We believe we need these types of spaces again. Not to drink booze, but to share ideas, organize and protect our rights in these changing political times alongside sharing in celebration and community.

+Raffle and silent auction
+Live music and live art performances
+5 Star, locally sourced sit-down dinner
+Talks from our featured speakers Dr. Cynthia McKinney and Gloria Flora
+Panel discussion on the most important things we can do as individuals and a as collective to take care of our communities and protect our rights
+Q&A for attendees to directly engage with speakers
+Book signing with our featured author present

Who is hosting the event?
The Shakti Journal along with a slew of local, sustainable, and artisan sponsors!!!

Why are free speech and free press so important?
Our speakers will addressing solution-oriented responses to issues like the consolidation of the media, incrimination of free speech, degradation of environmental law, and other pressing issues that affect all Americans. The Speakeasy is designed to bring together collaborators who want to see global change begin in their own communities and are ready to raise their voices and fight for their rights.

What's included in VIP?
VIP guests will enjoy meeting the artists and presenters for a 5-star dinner, comedy hour, Sacred Sit Down performance by Little Star, and will receive a gift bag with goods from our earth-friendly sponsors valued at over $200*

What's included in GA?
All guests will enjoy music from outspoken hip-hop artist Alais Clay, live painting with featured artist Ashton Hullinger as she captures the evening's energy on canvas, and speeches and Q&A with featured speakers Cynthia McKinney and Gloria Flora, two political and environmental heroes with decades of experience as radical leaders in their fields.

The evening will also feature a silent auction and raffle with a variety of prizes provided by our earth-friendly sponsors, including our featured artists' paintings which will be on display and for sale. Ticket purchases for the raffle will go towards the Second Annual Shakti Speakeasy to take place in 2020.

*VIP tickets are limited and will sell out faster -- if you are sure you want to attend, buy them now. If we have any VIP tickets left after July 1, the price will go up to $120.

"Print at Home" Method of Delivery is suggested to avoid potentially long Will Call lines at the Box Office Day Of Show. Print at home tickets can be physically printed out or displayed on your phone to be scanned at the door.