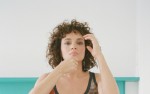 Norah Jones
May 12, 2020 7:30 PM
/ticket/p/6453233/norah-jones-albuquerque-sandia-casino-amphitheater
05-12-2020 21:30:00
05-12-2020 21:30:00
Norah Jones
Sandia Casino Amphitheater
true
MM/DD/YYYY
Doors Open: 6:30 PM

More Information
TICKET PRICES CURRENTLY AVAILABLE
ADULT: $90.75 / $70.75 / $50.75
ADA: $90.75 / $70.75

TICKET SALE DATES
ADULT / ADA Public Onsale: February 28, 2020 10:00 AM to May 12, 2020 9:00 PM
ADULT / ADA Public Onsale: February 28, 2020 10:10 AM to May 12, 2020 7:30 PM

All ages event.

Each ticket purchased online comes with a CD copy of Norah Jones' upcoming album (maximum of 8 albums per household). After your ticket purchase you'll receive an additional email in the coming weeks with instructions on how to redeem your album. US and Canadian purchasers only. One CD per online ticket. Not Valid for Fan to Fan Resale. Please Note: All events may not participate in the album bundle offer.

Norah Jones first emerged on the world stage with the February 2002 release of Come Away With Me, her self-described "moody little record" that introduced a singular new voice and grew into a global phenomenon, sweeping the 2003 GRAMMY Awards. Norah has sold 50 million albums worldwide and become a nine-time GRAMMY-winner.She has released a series of critically acclaimed solo albums-Feels Like Home(2004),Not Too Late(2007),The Fall(2009),Little Broken Hearts(2012), and Day Breaks(2016)-as well as albums with her collective bands The Little Willies and PussNBoots. The 2010 compilation...Featuring Norah Jones showcased her incredible versatility by collecting her collaborations with artists as diverse as Willie Nelson,Outkast, Herbie Hancock, and Foo Fighters. With Day Breaks, Norah returned to her jazz roots while also proving her to be this era's quintessential American artist, the purveyor of an unmistakably unique sound that weaves together the threads of several bedrock styles of American music: country, folk, rock, soul, jazz. Most recently, Jones has released a series of eclectic singles including collaborations with artists and friends such as Jeff Tweedy, Thomas Bartlett, Brian Blade,Tarriona Tank Ball, Mavis Staples, and Rodrigo Amarante. The 2019 singles collection Begin Again gathered seven snapshots of creativity from one of the music world's most versatile and consistently intriguing artists.

Please Note: If you choose the Print at Home delivery method you will not have access to print your tickets until three (3) days before the show.

Purchase Accessible Seats