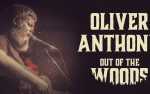 OLIVER ANTHONY - Out Of The Woods
May 17, 2024 7:00 PM
/ticket/p/77586879/oliver-anthony-out-of-the-woods-doswell-after-hours-concerts
05-17-2024 19:00:00
05-17-2024 19:00:00
OLIVER ANTHONY - Out Of The Woods
After Hours Concerts
true
MM/DD/YYYY
Doors Open: 5:30 PM
More Information
TICKET PRICES CURRENTLY AVAILABLE
GA ADVANCED: $25.00

TICKET SALE DATES
GA ADVANCED Public Onsale: November 17, 2023 10:00 AM to May 17, 2024 4:30 PM

Oliver Anthony - Out of The Woods


Friday, May 17, 2024 - Gates 5:30 PM / Show 7:00 PM


Atlantic Union Bank After Hours at the SERVPRO Pavilion in Doswell, VA


Country singer-songwriter Oliver Anthony made music history this year by becoming the first artist in history to debut at No. 1 on the Billboard charts without previously having a song on the charts. He is also the first living male songwriter to chart 13 songs simultaneously in Billboard's Top 50 Digital Song Sales.
A musical poet of the people, Anthony became an overnight national sensation with the release of "Rich Men North of Richmond," which has been dubbed the nation's "blue-collar anthem." But it resonates powerfully with Americans from all walks of life around the world.
The song has been streamed more than 77 million times on YouTube and more than 115 million across streaming platforms. Five of his other songs have made iTunes' Top 10, with "I've Got to Get Sober" reaching No. 3. "Ain't Got a Dollar" claimed the No. 1 spot on Spotify's Viral 50 list and No. 2 on ITunes.
Anthony is quickly changing the way musical artists release music and engage with their fans. He speaks directly to his fans through videos shot in his truck or surrounded by his dogs whenever the mood strikes. He doesn't rely on others to tell his story or interpret his intentions.
Earning comparisons to Bob Dylan, he is a truly authentic artist who speaks the truth for those who don't have a platform to reveal their struggles.
His passionate voice, featuring a unique and emotional rasp shaped by his personal battles, captures the despair of those living without hope, especially those who live in small-town or rural America. His songs address the nation's wealth gap, suicide rate, high taxes, and imbalance and abuse of power.



After Hours Concerts and Etix are the ONLY authorized ticket sellers for all events. After Hours Concerts cannot guarantee the validity of tickets bought at other points of sale and purchaser will be solely responsible to confirm the authenticity of the ticket(s) obtained from any source other than After Hours Concerts or Etix.

Please note that rideshare options to and from the venue may be unreliable at times. Skip the long waits and surge prices and take our party bus! For just $28 round trip, the bus will depart at 5:50PM from Innsbrook Shoppes and will pick you up a half hour after the show and return to the same location. There are limited spots available, so reserve your seat now! Buy tickets here.